Best corporate caterers in Hyderabad
Prasidh Cuisines is a leading event management and Best corporate caterers in Hyderabad with a perfect track record of 10 years in delivering specialized and wonderful catering services. We are known for creating the full variety of events from customized parties to memorable wedding receptions, from weddings to splendid corporate gatherings with a touch of class. Yes, we do catering service for all!
Experience the most excellent catering with our best services and delicious cuisine from all over the globe. We strive to make your day grand and memorable events. Our expert team can finger every aspect of your party including location selection, menu design, lightning, valet services, entertainment, rental needs, flowers & decoration design. Our progressive and obsessive attitude sets us apart from other Catering services and gives every event a signature style.
This caterer has won tributes for its traditional and theme-based events, weddings and several farmhouse parties in Telangana, Andhra Pradesh, Karnataka, and Mumbai. Prasidh caterers hold characteristic experience under its belt – once you book us, be confident that your special day is in the hands of some skilled professionals!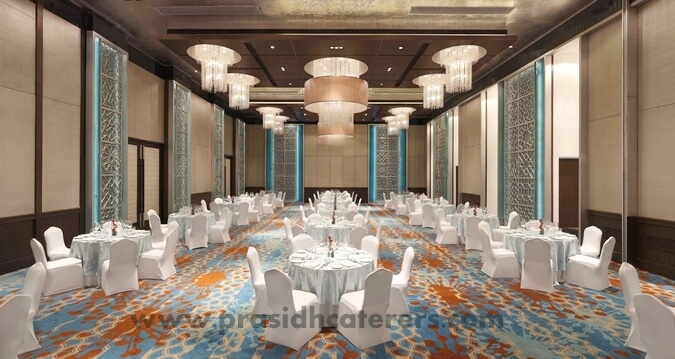 available from 10:00 – 19:00
Address:H. No – 54/55, Nedermet x roads,
Neredmet, Secunderabad,
Telangana – 500056
Email: info@prasidhcaterers.com